So today.... I discovered a store that I am currently in love with!
haha though it's just been less than an hour since I've discovered it, I love a lot of the stuff!!! =) haha I'm sure a lot of people have heard of this store, and I'm gonna sound like a total nube/noob ( or not!), but the store is called

River Island

!!! Click Here! =) And this store is based in the United Kingdom! I really wish there was one around the U.S...but nope! haha only in the UK! It's alright though, cause luckily they ship to the U.S.! =)
The prices are pretty decent! I would say the prices are actually a little more expensive than the ones at Forever21...haha but despite that, knowing me I immediately headed to the SALE section! =) hehe
As I have mentioned in my previous post...not sure which one...I'm not the type of person who would splurge on clothing. I would rather spend more money on food..or something more substantial. I do love clothing though, so I always try to find the best deals! =) haha Therefore, I'll have enough money for both clothing and good food! =) I totally respect the people who can afford and do splurge on clothing though, cause haha this is totally a personal preference! =)
Anyway, back to River Island! I found some Sale Items, that I like, and would like to share on my blog! haha Like I did for my Romper Post! Click Here! I will include the direct link to the item in case anyone is interested in the ones I like too!
Alright, so here goes!

RIVER ISLAND HERE I COME

!

=)
Remember to convert the prices to USD! All of the prices will be listed in GBP (British Pounds). 1 usd = 1.32 gbp!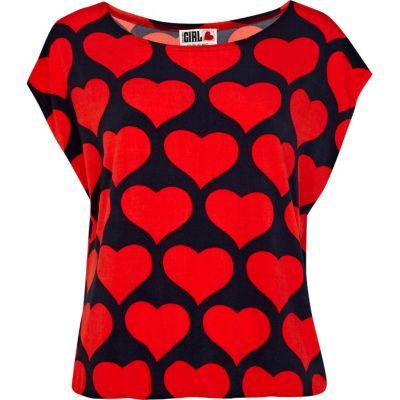 RED CHELSEA GIRL HEART PRINT TOP
£7.00
This top isn't really fancy...it's actually super casual, and that's what I love about it! I think it'll look really flattering on lol, and it's light weight makes it perfect to be worn during the summer! =)
DARK GREY STUDDED CARDIGAN
£17.00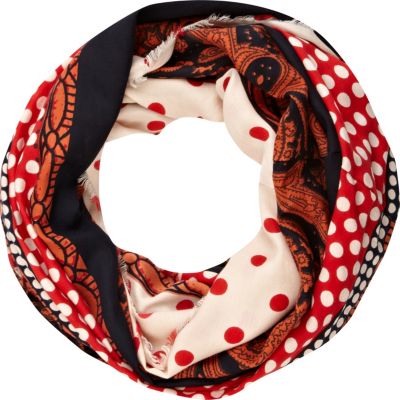 RED MIX PRINT SNOOD
£5.00
Omg!!! I can't bare how cute this circle scarf is! ahh I want it so bad! It's only 5 pounds! Which means it's less than $7 USD!! It's super colorful, and the patter is so unique! Definitely a great statement piece!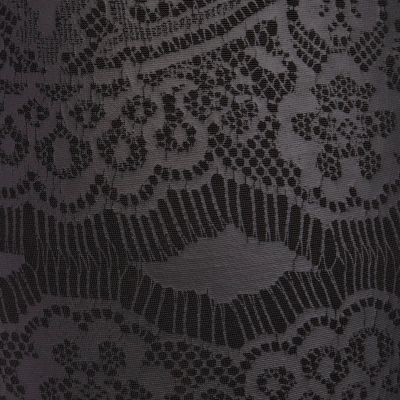 BLACK LACE WET LOOK LEGGINGS
£10.00
Really cute...too bad they ran out of my size! =(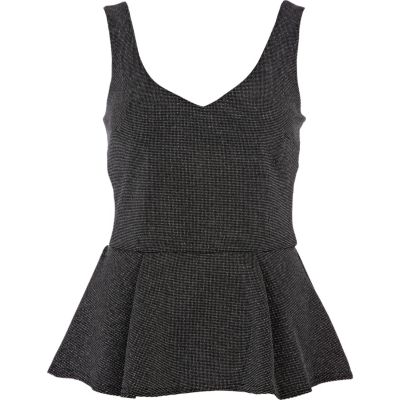 BLACK METALLIC PEPLUM TOP
£10.00
It's interesting how everything I have chosen so far is black or red.... What's even more interesting is the fact that I chose the two colors that I almost never wear.... O_O
BLUE PRINT JACQUARD MINI SKIRT
£10.00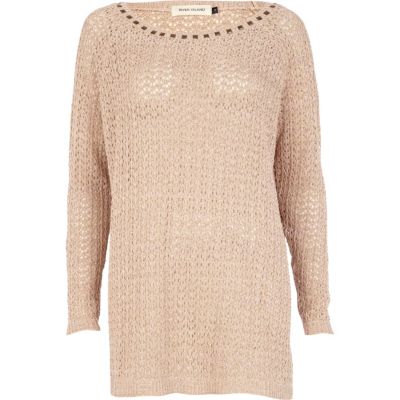 PINK STUD NECK BOXY LONGLINE JUMPER
£17.00
I've been really loving sweaters lately...haha if the past 3 months is considered lately. I think this sweater would look great with a lot of outfits! Omg, I think it would looks so cute if it were tucked into the skirt above! =D
I think that's actually about it... haha there's actually a lot of stuff that I liked, but I had to consider whether I had something like it already in my closet! Despite really liking the stuff..I don't think I'll be getting anything! I have more than enough clothes at home, and I'm gonna feel super guilty if I bought more! I'm glad I got to share the stuff on my blog though, cause it'll be fun reading on my style and interests in the future! =)
For those who have never heard of River Island, I hope I was able to introduce a lovable & affordable price ranged store to you guys. Have Fun! =)